GIVING THE OZARKS HOPE FOR A BETTER LIFE
SERVING OUR OZARKS COMMUNITY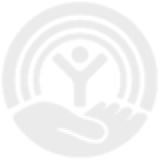 United Way of the Ozarks works every day to improve lives in our community by uniting community support. We invest in programs that form a safety net for families experiencing challenges and focus on education to get up stream on reducing poverty. We connect communities, people and hope.
Our superpower is uniting
United Way of the Ozarks is our community's unifying force.
Our role is to see our community's big picture. We see its challenges, its resources – and the gap in between where needs go unmet. We respond where the need is greatest.
For more than 90 years we have brought together individuals and organizations to go after our community's toughest problems, like poverty, homelessness, mental illness and abuse. Our ability to partner with every sector of society ensures a targeted approach to producing positive change.
Our service area covers 14 counties where we help our most vulnerable neighbors move toward self-sufficiency.