COVID-19 Response: Creating a Strong Community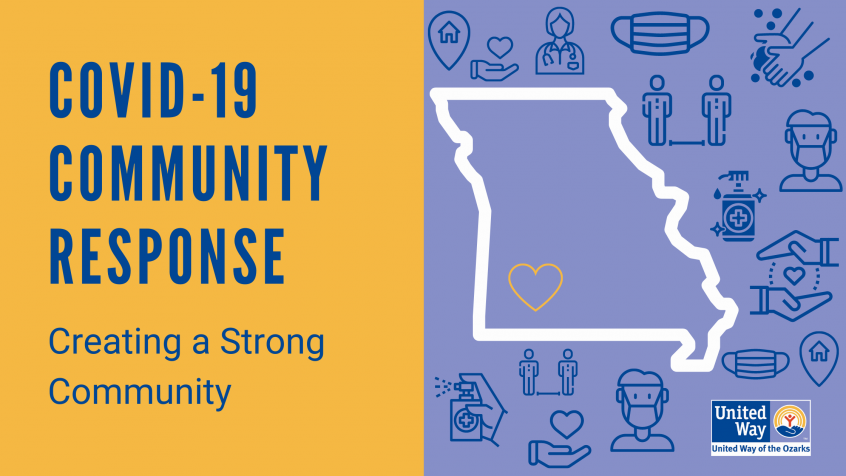 United Way of the Ozarks is dedicated to ensuring that our partner nonprofits can purchase necessary supplies to face the COVID-19 pandemic. The Kitchen Inc., one of United Way of the Ozarks' 22 partner nonprofits, went above and beyond to ensure that safety was a top priority. The Kitchen Inc. values "Respect, Dignity, Quality, Service, Compassion." Each of these values is displayed in how they have responded to the challenges that have come with facing the pandemic. They are devoted to building a strong community, which has been proven in their response to this health crisis.
The Kitchen Inc. used the funds from the Coronavirus Response Fund to buy necessary supplies including:
Mattresses

Box springs

Thermometers

Household cleaning supplies
These supplies helped ensure safety in their buildings and provide household needs for our community members.
In 2019, The Kitchen Inc. was able to serve 577 individuals. In 2020, this number increased to 695. The oldest individual served was 77, and the youngest was a newborn. Even in facing the pandemic, the Kitchen team strives to expand and help even more people than the year before. Through 5 unique programs, The Kitchen Inc. serves as an essential resource to our community.
Meleah Spencer, the CEO of the Kitchen Inc., had this to say about the support from the Coronavirus Response Fund: "United Ways' funds that go to us support the youth that come into the Rare Breed Youth Center. We need to rely on each other, and that is what United Way provides. United Way provides an opportunity and a safe space for leaders of community nonprofits that are facing challenging times to come together, support one another, and share best practices so we can move forward and be stronger as a community".
Throughout the pandemic, the Kitchen Inc. has continued to persevere through challenges and LIVE UNITED. Through crisis, they continue to stay strong and dedicated to serving others. 
JOIN THE FIGHT AND LIVE UNITED!
Stay tuned to our blog as we publish a "good news" story each week detailing the ways our community has risen to the pandemic's challenge to LIVE UNITED. You can also sign up to receive our monthly newsletter to stay connected to the work United Way of the Ozarks is doing to make a difference in our community.
United Way of the Ozarks is committed to supporting our nonprofit community throughout the COVID-19 outbreak.