COVID-19 Response: Ensuring Safety in Our Community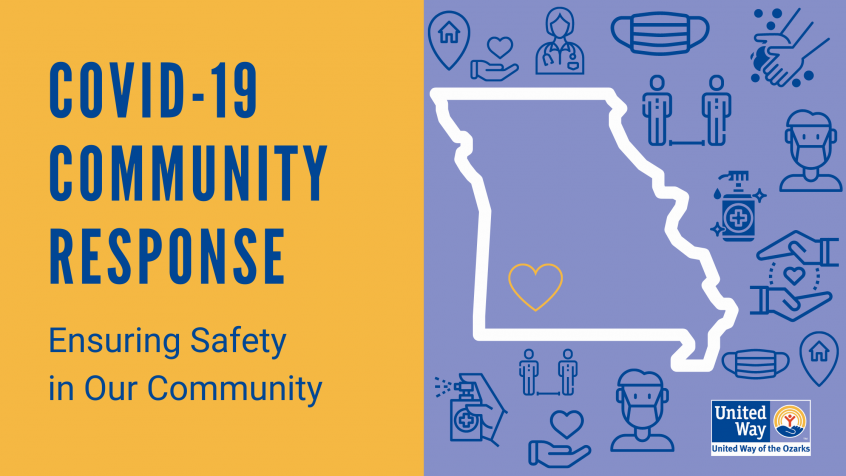 United Way of the Ozarks strives to meet the needs of our nonprofit community during the COVID-19 pandemic. Especially in times of crisis, ensuring the safety of our community and its members is a top priority. Through the Coronavirus Response Fund, Great Circle was able to help those struggling with difficult circumstances and be a resource for youth in our community. Great Circle "inspires life-changing hope and healing so that all children, families and communities can thrive" and that is exactly what they have done through the COVID-19 pandemic. 
Great Circle Springfield had approximately 90 children in the Residential Treatment Program and the 24/7 youth emergency shelter when COVID-19 hit the Ozarks. The nursing staff was in desperate need of supplies including masks, gloves, goggles, and thermometers. Great Circle implemented safety precautions by frequently monitoring and caring for children, not only by their dedicated nursing staff but also by their case management staff. 
Great Circle provides safe housing, food, and medical needs, as well as case management that helps children and families during difficult times. Through the Coronavirus Response Fund, Great Circle was able to purchase necessary supplies to ensure the safety of children in their care and families in our community.
They found ways to keep children engaged through the hardships that come with facing a pandemic. One activity included giving back to the environment by cleaning up outside and enjoying the beautiful weather. Along the way, they searched for pieces to include in a "Found Art" project. Even on a rainy day, children were met with engagement through puzzle building. 
Distributing Cleaning Kits to Families
Through the CARES Reserve Fund, United Way of the Ozarks was able to purchase COVID-related supplies, which were distributed to Springfield's nonprofit community. Great Circle received 20 bottles of all-purpose cleaner and 13 cases of bleach, which were used to create cleaning kits to distribute to families. These kits included the necessary materials to create solutions for proper sanitizing at home.
During times of instability, Great Circle always strives to strengthen and advocate for children and families in our community.
JOIN THE FIGHT AND LIVE UNITED!
Stay tuned to our blog as we publish a "good news" story each week detailing the ways our community has risen to the pandemic's challenge to LIVE UNITED. You can also sign up to receive our monthly newsletter to stay connected to the work United Way of the Ozarks is doing to make a difference in our community.
United Way of the Ozarks is committed to supporting our nonprofit community throughout the COVID-19 outbreak.