GIVING THE OZARKS HOPE FOR A BETTER LIFE
SERVING OUR OZARKS COMMUNITY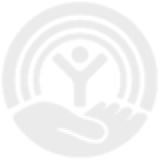 United Way of the Ozarks works every day to improve lives in our community by uniting community support. We invest in programs that form a safety net for families experiencing challenges and focus on education to get up stream on reducing poverty. We connect communities, people and hope.
Connecting the dots for our community
In a year of uncertainty, the United Way of the Ozarks connected with Springfield and its surrounding communities to raise $2,483,401 – just one percent shy of the 2019 total despite operating during a pandemic.
However, we know there's a much greater need out there. We want to provide more children a safe environment with good mentors; and allow more adults and children to get literacy tutoring so they can be successful; and provide mental health services for those who need it and cannot afford to pay for it.
This year we're asking everyone to JOIN OUR FIGHT as we help CONNECT THE DOTS! We thank you for taking the time to help us make our community a better place for every person.